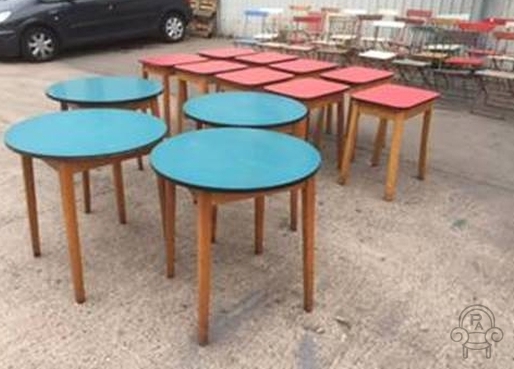 These retro formica top tables are a great addition to our vintage and industrial furniture range.
These 1950s/60s wooden based tables come with either a red rectangular/square top or with a round blue top.
We have number of these tables in stock and they would look fantastic in a cafe, bar, restaurant or any retro or vintage style interior space.
The items are in good condition, but may show signs of general wear and tear due to their age.
Please note this listing is for one of our retro formica top tables only, but we do have more available.
When enquiring about these tables, please quote stock number: SC399
Vintage restaurant table details: