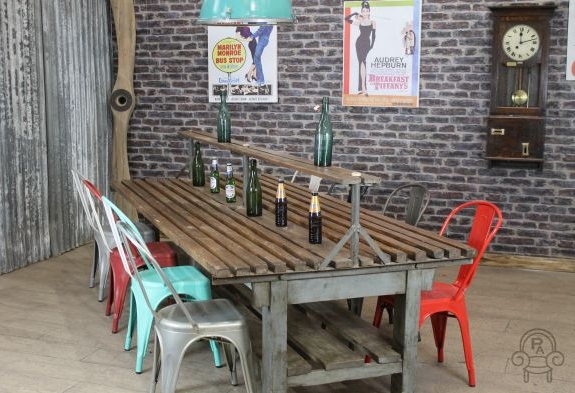 This lovely industrial restaurant table is an excellent example of a piece of classic industrial style furniture.
This fantastic fruit packing table, produced from steel and timber, would make a lovely feature for any large wine bar, restaurant or commercial property.
The industrial restaurant table can easily seat 8 – 10 people, and with its central shelf would be perfect for serving tapas, drinks, starters, etc. This rustic table would be a real focal point in any restaurant.
As you can see, we have featured this wonderful table with a selection of the large range of industrial style chairs that we also offer.
Please note, the chairs and other items pictured are not included in this listing but are available to purchase separately.
Rustic table details: