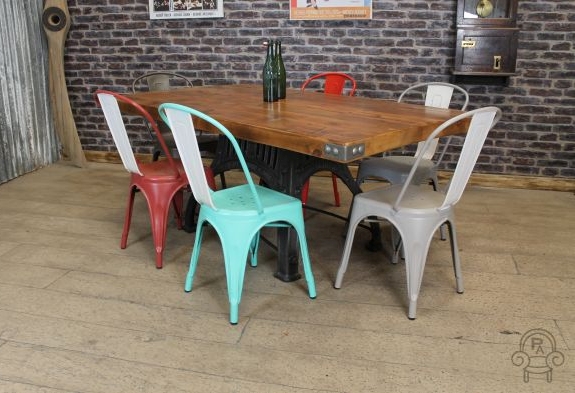 This large rustic style industrial kitchen table is a fantastic addition to our wide range of industrial and vintage style furniture.
This original table has a 50mm thick reclaimed pine top, which gives it a lovely rustic appearance.
The dining table boasts a unique cast iron base, which adds to its urban character and charm.
This industrial kitchen table would make a great statement piece for a vintage style bistro bar or restaurant, or equally as a feature in a large country kitchen.
Please note, the other items pictured are not included in this listing.
Large dining table details: