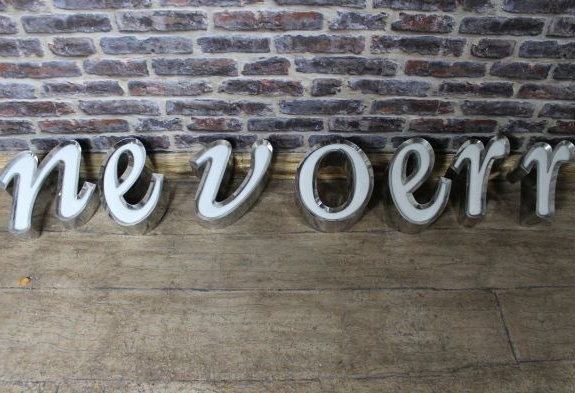 This is a fantastic opportunity to buy some vintage style letters.
These large, stainless steel, lower case letters would make an excellent feature in any home — spelling a name or initials — or in a commercial property on a feature wall.
We also have capital letters available in 3 sizes, these will be listed separately.
These vintage style letters have a lot of uses and could be lit up from behind if required.
This listing is for one lower case letter only.
We have the following letters in stock:
SC330 – lower case letters: r (Qty: 2), e, o, v, n.
Letter details: