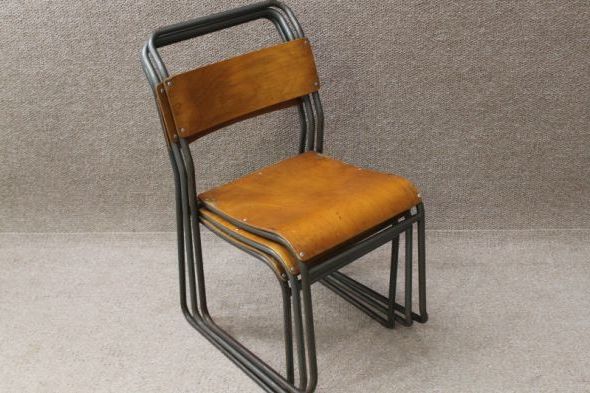 One  of the many models of a vintage metal stacking chair we have to offer from our fantastic range. A great sturdy, metal stacking chair with a grey steel frame and plywood seat and back rest. A 1950's classic design in excellent condition with only a few signs of general wear and tear due to them being used on a daily basis, however, we feel this adds to the character of the chair. This vintage metal stacking chair gives an authentic touch to any interior with retro styling. These chairs are available as singular chairs or in sets, please do not hesitate to contact us for more details.
Please note: this price is for one chair.
Vintage metal stacking chair details:
These chairs are now sold.