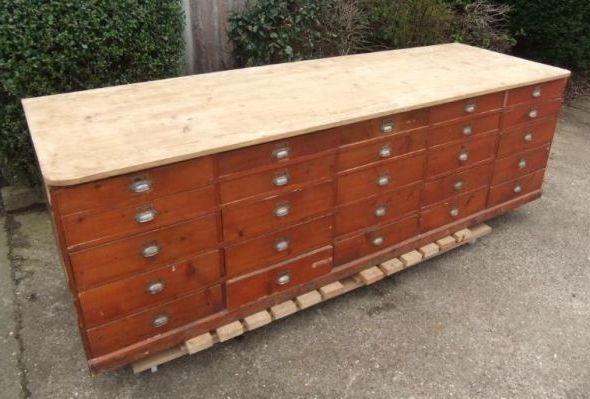 This magnificent multi drawer kitchen island is a sturdy and solid piece of furniture featuring its original cup handles, original card holders, and a beautifully stripped pine top.
It dates from the 1920s, and is in great condition for its age; ideal for any large kitchen.
Please be aware that this item is exceptionally heavy. Although we have a two man delivery team, extra help will be needed to deliver this item into any home.
Multi drawer unit details:
This item is now sold.