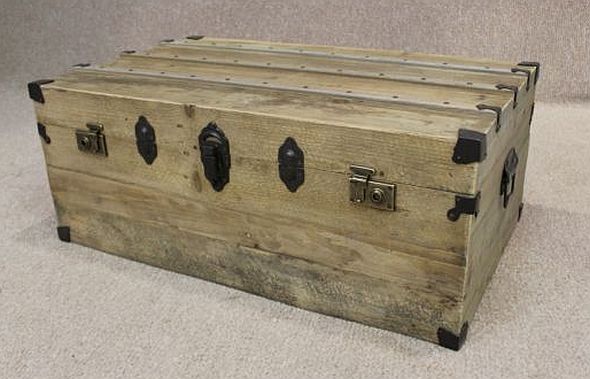 This beautiful reclaimed pine trunk features traditionally styled hinges and locks, and is a useful storage box / coffee table for any period or contemporary or industrial interior.
This reclaimed pine trunk is substantially made, and with its reclaimed pine has the appearance of a much older piece of furniture. This item has been made using 100% reclaimed and recycled timber. Knots and join lines may be visible, however these markings add interest and do not affect the furniture. These markings are not flaws, but properties of the reclaimed timber.
This pine trunk would make a fabulous coffee table with the addition of useful storage.
If you have any questions about this reclaimed pine trunk or any of our items, please do not hesitate to contact us on 01543 375872.
Reclaimed pine trunk details: