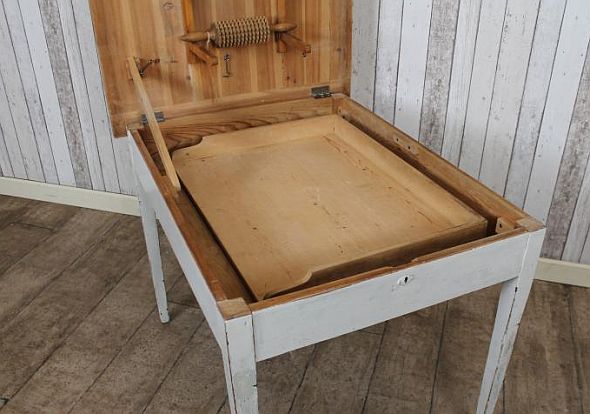 A unique Scandinavian original vintage pastry table. The top of the table lifts up and reveals an internal rack for all manner of rolling pins. There is also a removable baking or pastry tray. All these items conveniently store underneath the table lid; ideal for any small country kitchen or farmhouse. Perfect for anyone with a passion for 'the great british bake off'.
This original vintage pastry table which is made from pine can comfortably seat up to four people.
An extremely versatile piece of antique furniture which is in good condition for its age.
Please note that the chairs pictured are not included in the listing but can be purchased separately.
This item has now sold.
Original vintage pastry table details: