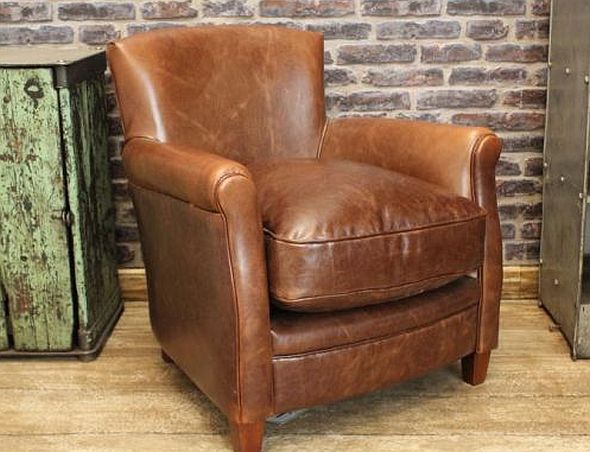 This vintage style leather armchair is one model of vintage style armchairs we have in stock. A beautiful addition to our vast range of quality vintage, retro furniture.
This vintage style leather armchair is a classic design, it has piping detail to the arms and stud-work detail to the back. It is extremely comfortable and finished in a vintage style brown leather.
This leather armchair is perfect for many rooms in the home as it is slightly smaller than your average armchair.
We also stock a studded leather armchair finished in the same leather upholstery.
These beautiful superb quality vintage style leather armchairs feature a traditional design, and are ideal for any period or contemporary interior. Also called leather club chairs these can complement all types of interiors whether it be traditional or contemporary.
If you would like any further information about this armchair or any of our items, please contact us.
Vintage style leather armchair details: