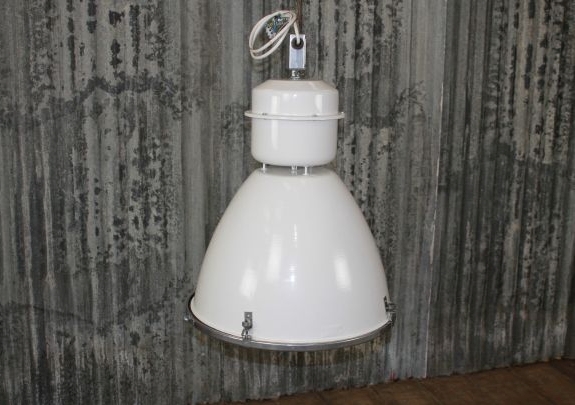 Please note this listing is for one vintage retro light only. We do have more colours available.
This vintage retro light is a new addition to our range of vintage and industrial lighting. These large lights are totally reconditioned, and come in a selection of colours: yellow, blue, orange, mint green / turquoise, red, silver, black and white.
This vintage retro light would suit any commercial property or domestic home.
All of these lights are in great condition and have been totally rewired and repainted.
We can post this light, but we will not guarantee the glass.
This item is currently out of stock.
White industrial light details: