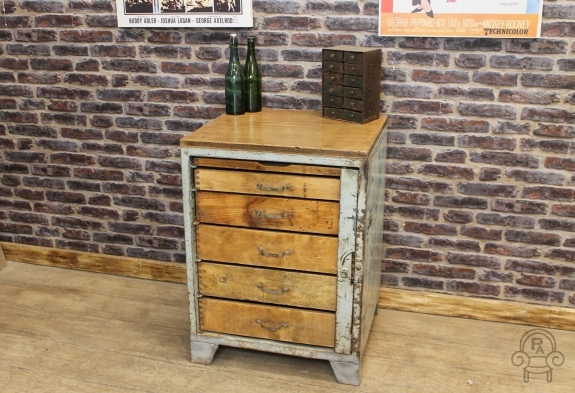 These vintage industrial drawers are a classic item of industrial style furniture.
The steel and pine bank of engineering drawers / work station has a lovely patina to the wood, and with all the drawers running smoothly is in a good condition for its age.
This item of furniture would be great for any urban warehouse space, or for a commercial property as a meet and greet or work station.
Please note, other items photographed are not included in this listing.
Vintage work station details:
This item is now sold.