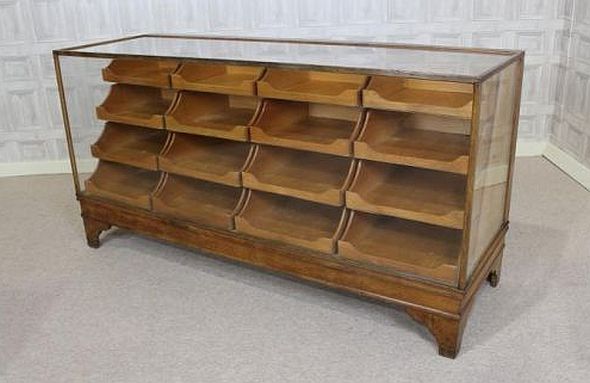 This vintage haberdashery counter is a wonderful addition to our large range of original vintage,retro and industrial furniture.
This is a traditional vintage haberdashery counter which would have been used in a shop, it comes complete with a multitude of drawers.
This vintage haberdashery counter would be ideal for any vintage clothing shop, or as we have found, a small patisserie or delicatessen.
With its graduated drawers, it is an ideal piece of furniture for any home display/shop interior.
This cabinet is in good condition considering its age, but as you can appreciate, It has had some wear and tear over it's lifetime.
Please contact us if you would like any further information about this vintage haberdashery counter or any of our items.
Vintage haberdashery counter details:
We are sorry, this item is now out of stock. Use the menus above to navigate or browse our full range of items.