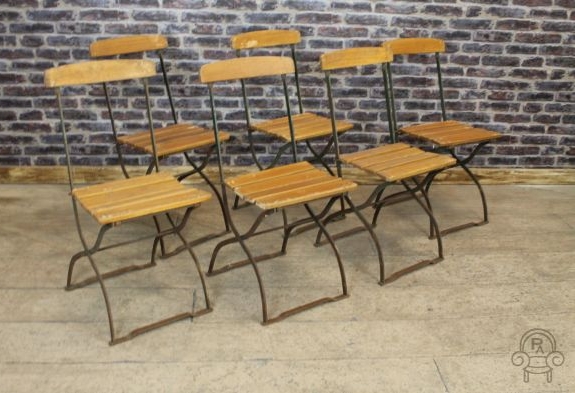 These fantastic vintage garden chairs date from the 1950s and would previously have been used in a restaurant, beer keller or other large commercial area.
This is a great chance to buy a large run of these original continental folding garden / restaurant chairs, from our collection of vintage furniture.
The chairs are in excellent condition for their age, but are rusted and worn in places — we feel that this only adds to the character and charm of these items.
These chairs have come from one of our continental suppliers. They have a warm paint appearance and writing detail on the rear, giving them a really unusual look.
The vintage garden chairs conveniently fold away for easy storage when not in use.
Please note this listing is for one chair only, but we do have a number available.
When enquiring about this item, please quote stock number: SC500
Folding chair details: