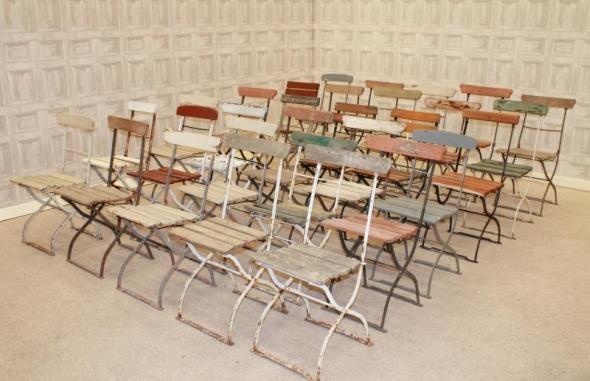 These vintage folding shabby chic slatted chairs are a fantastic new addition to our large collection of chairs and stools.
The chairs are extremely popular due to their shabby chic appearance and can be purchased individually.
They are ideal for cafes, restaurants and country farmhouse kitchens, and would enhance any rustic country setting.
Their folding feature is perfect for those who are looking for space saving ideas when the chairs are not in use.
Please note that these chairs have been painted many times. The paintwork is chipped, flakey, and in different colours which gives them a unique and charming character.
The chairs are being sold as seen, but they are structurally sound. Sadly, we can't guarantee the colour of the chair that you will receive. However, the chairs can easily be repainted by yourself to suit your requirements.
Please note – this listing is for one chair only.
This item has now sold, similar chairs due in.
Shabby Chic Chair details: