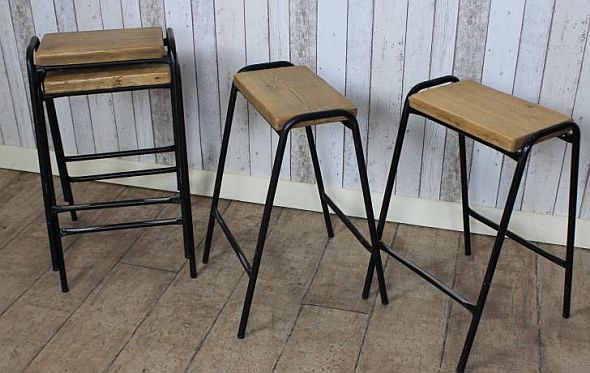 Tall stacking stools, a wonderful addition to our large selection of original retro industrial vintage seating. These tall stacking stools date from 1950s/1960s stools and have reclaimed pine tops. Ideal for pubs, restaurants or home use.
These tall stacking stools are good sturdy pieces of furniture, and conveniently stack. Perfect for those with limited space available.
Please note that this listing is for one stool. We do have a large quantity available if required, speak to us for more details.
Tall stacking stools details:
Sorry these are now all sold!