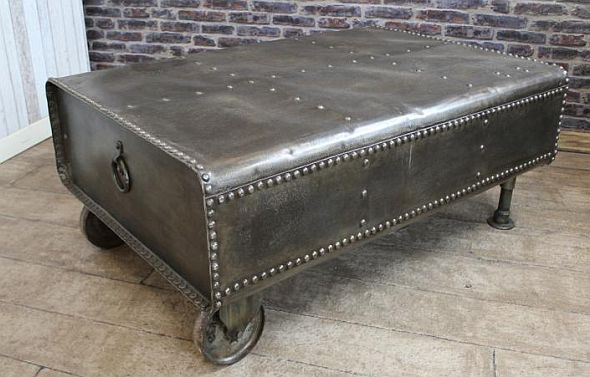 This steel tank coffee table is a truly magnificent piece of 'one off' industrial style furniture.
This large industrial diesel tank has been expertly converted into a unique and highly sought after large steel tank coffee table. For support it stands upon two large wheels to front and has small legs behind. This steel tank coffee table is in excellent condition, and would make an exceptional focal point in any room or restaurant.
A truly unique piece that you would not find in any high street shop.
Metal can blend with industrial, vintage and antique interiors. This coffee table has a beautiful sheen which only age can provide, as you can see it is quite large so would make a magnificent 'statement' piece in any room.
Please call us on 01543 375872 if you require any more information about this steel tank coffee table or any of our items.
Steel tank coffee table details:
Sorry, this item has now sold