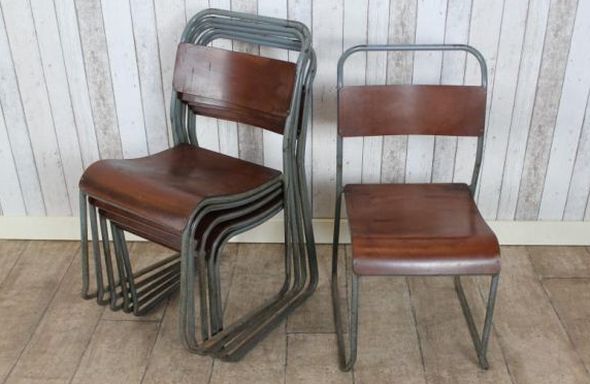 These old original pel stacking chairs are timeless pieces of classic and vintage industrial furniture. These superb and extremely sturdy original stacking tubular steel chairs are fitted with curved seats and back supports.
The tubular steel frame is in its original paint work which has naturally distressed over the years, this adds to their industrial appeal and character. The seats are all in good condition, they are solid and sturdy throughout and would blend easily with many other interiors. Easily stackable these sought after original pel stacking chairs would add charm to any vintage retro or industrial interior.
Please note this listing is for one chair however quantities are available.
Original pel stacking chairs details:
This item is sold.