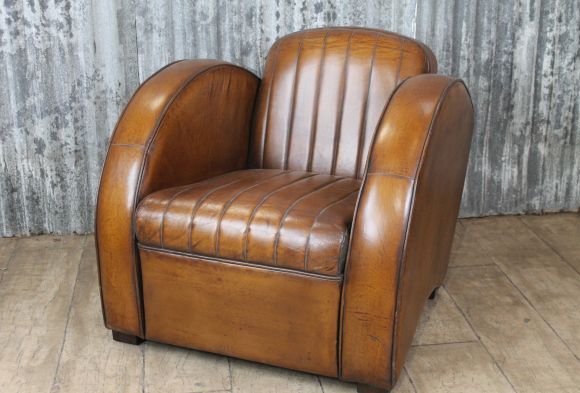 The charismatic new Fairmont armchair offers a true sense of vintage charm.
With a curvaceous distinguishable design, a period style is achieved through hand distressed detailing to the upholstery and the close attention that has been paid to the craftsmanship and design of the piece.
Interiors with both a homespun feel and a contemporary edge will benefit from the beautiful design of the Fairmont chair.
With its unique design; it easily adapts to any environment and adds abundance of character along the way!
The hand finished and distressed 1920's Art deco style of this armchair is highly desirable, and is always a popular choice with clients from both business and domestic backgrounds.
Our impressive collection of leather armchairs are ideal for both domestic and commercial use; adding style, class and comfort to all settings.
The chairs can be cared for simply by wiping with a dry cloth.
A matching 2-seater sofa (Product: CHR-401-RA) is available to accompany this chair.
Please note this listing is for one chair only, however we do have more available.
This product meets crib 5 regulations and requirements. Certificates available upon request.
Armchair details: