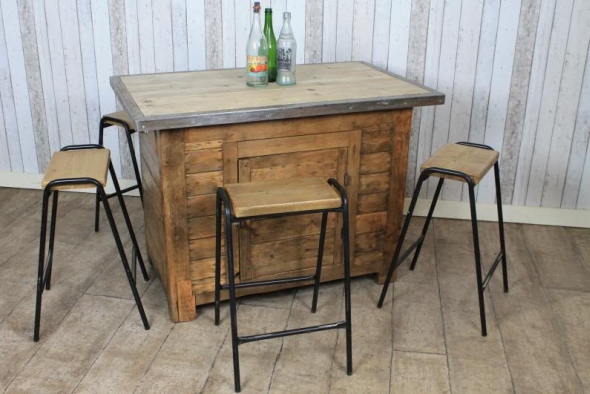 This is a beautiful large vintage industrial kitchen island.
It is an extremely versatile piece of furniture and would look fantastic in any large country kitchen, restaurant or bar.
The pine work bench consists of a large cupboard base with two drawers, a single cupboard and a beached scrubbed top.
Please note that the other items pictured are not included in this listing, but can be purchased separately.
This item has now sold.
Kitchen Island details: