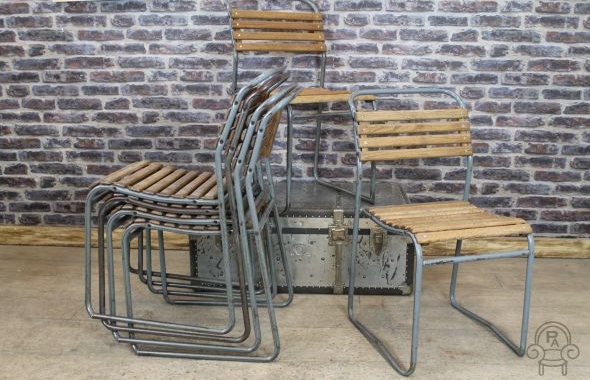 Please note that this listing is for one slatted chair only, but we do have a large quantity in stock.
These industrial vintage chairs are a fantastic item of classic furniture.
The slatted school chairs are very sturdy and conveniently stack, making them a useful addition to any dining room or kitchen.
The steel work of the chairs has no breaks and the items are in a good condition. They have been in daily use, and so may show signs of wear and tear and marked paintwork, only adding to their original look and appeal.
Other items photographed are not included in this listing.
Slatted chair details: