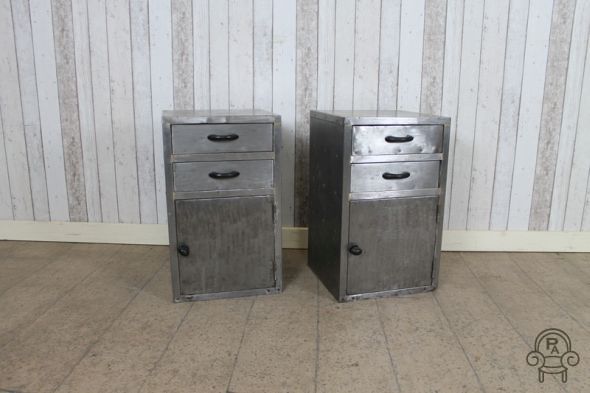 Recently acquired from a local clearance, this attractive pair of industrial metal cabinets date from the 1950s and have an all steel construction.
Formerly used in a local hospital, these items would be great for any urban warehouse interior.
Please note that these are old industrial items, so they will show signs of wear and tear and have knocks and bangs.
Bedside details: