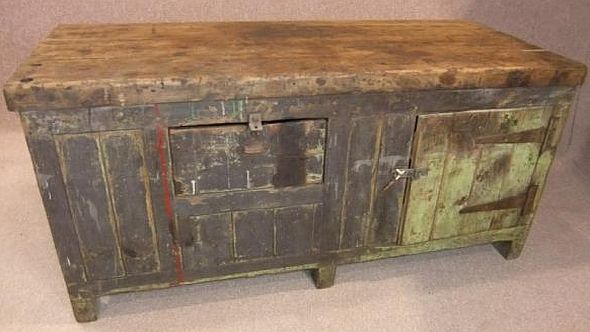 Industrial pine sideboard.
A spectacular piece of industrial storage furniture. With a 2.5″ thick top, this industrial pine sideboard unit features drawers and cupboards, and is a real charismatic piece of vintage furniture. It is a solid piece of furniture, and would be an ideal piece in any kitchen, work shop etc.
We have various vintage and industrial pieces of furniture in stock. Please contact us for more information.
Industrial pine sideboard details:
Sorry this item is now sold